Then He will say to those on His left, 'Depart from Me, you who are cursed, into the eternal fire prepared for the devil and his angels. For I was hungry and you gave Me nothing to eat, I was thirsty and you gave Me nothing to drink, I was a stranger and you did not take Me in, I was naked and you did no

t clothe Me, I was sick and in prison and you did not visit Me.'

And they too will reply, 'Lord, when did we see You hungry or thirs


Then the King will answer, 'Truly I tell you, whatever you did not do for one of the least of these, you did not do for Me.'ty or a stranger or naked or sick or in prison, and did not minister to You?'

And they will go away into eternal punishment, but the righteous into eternal life."

Matthew 25:41-46 https://biblehub.com/bsb/matthew/25.htm
Before Christians start in on me about 'you can't do enough to earn salvation' let me reassure you that I get that aspect of Christianity.  But here is the catch and I think it is important.  Salvation is a gift that is meant to be used.  And in my own life that gift is not used.  And when the gift is not used then the gift either was never given or will be taken away – depending on whether you are an Armenianist or Calvinist.
I see my own life and the depth of failure that I attain on a daily basis.  I am a bad father.  I am a bad husband.  I constantly mess up in numerous ways in life.  By whose standard you ask?  Well, that is the crux of the question isn't it.  I would say by God's standard but that would imply that I fully understand all that God would have me do and I do not believe that I am anywhere close to that.  So it is the standard that I set for myself based on something, but I am not sure what.
Let me give you examples.
I get upset over very little, some would say trivial, things.  We are currently on a work/vacation trip.  I am scared too death that we will have a repeat of last year where we are charged for something that happened as a result of one of my young children or us taking care of our young children.  Eating on the bed that has white linens?  That freaks me out.  Crumbs on the floor?  Seriously!  I am about to loose my mind.  Sand from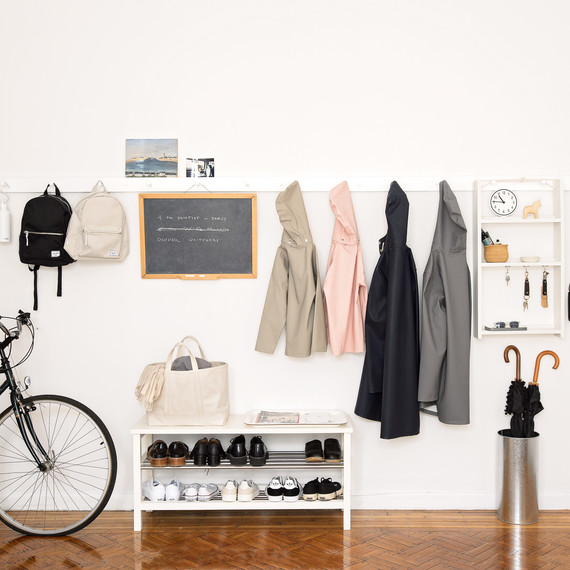 the beach getting into the van, on the seats, in the floor, saturating the back of the van where all the gear is stored?  I need to sit down.  My blood is boiling at this point and I need organization, structure, cleanliness, a dark cold room to sleep in until the world is back in order again.  Maybe some of you understand, but the Christian side of me is conflicted.  I think, God wants us to be orderly and clean as a way to tell the world that following the Christian God means you let God into all aspects of your life and you see all your choices as reflecting that God.  Therefore messes equal a messy life and this dishonors the organizational and clean standards that I believe reflect God's character better.  Then the other part of me is like, 'have you lost your ever loving mind?'.  It is just sand.  You are at the beach.  You have five children 10 and under.  If you make a mess in the room then pay the money and be
done with it.  Stop worrying about what other people think (I never have that thought by the way but I know that I should).
And all of this leads to the mindset that I can never do enough to reflect my beliefs without sacrificing my life in a hail of bullets or at a burning stake or by being beheaded for yelling at the top of my voice, 'REPENT AND BELIEVE IN THE GOOD NEWS OF JESUS CHRIST!'  Anything less than that means my faith is not real and that I do not understand the seriousness of life on this earth and what the after life entails.  I am caught up in the ways and things of the world, having loved the world more than I love my God.  This is how I normally think and you can imagine the weight that it has on the various relationships I have from projecting unrealistic standards onto my family to stressing over every minute word and action I take at work or at the gas pump or in a grocery store or at our hotel.
Another example.  During lunch today I was with two new coworkers who do not know me from Adam.  I do not know what others have told them but in the middle of a conversation about something that I am very passionate about from a military perspective I dropped a couple of swear words.  This may seem small to some of you but it is BIG GIANT NO NO in my world.  I shattered my character by my own standards.  If anyone from the church where I go heard me then I would expect to be shunned or gawked at like I had just walked through church naked.  I know it is not the end of the world, but it is a set back for me.  Now I did do something later that gave an indication that my worldview was a little different, but I do not know that it was noticed.
I can never do enough.  I really do believe that with my head.  But in my heart and in a deep part of my psychology, I know that I can do more and I can be more and that I am called to be more.  Not for my own sake.  But so that my faith is seen as legitimate by others and that it points them to someone greater than this world and our lives and our desires.
Keith